Got questions about our products or about wastewater treatment plant equipment?
Do you need help in planning new or refurbishment projects?
Then please give us a call and take advantage of the experience of our capable employees.
We will be happy to advise you!
Most of our scraper systems run in continuous operation. That means 24 hours a day, 7 days a week. These extreme conditions can unfortunately always cause failures of individual system components. The result is generally downtime of the entire machinery.
Regular inspection of the scraper devices by the manufacturer is therefore indispensable.
This way, worn components can be identified in good time and repaired or replaced.
For this reason we recommend that every one of our customers concludes a maintenance contract.
The warranty period is thus extended to up to 4 years for new systems.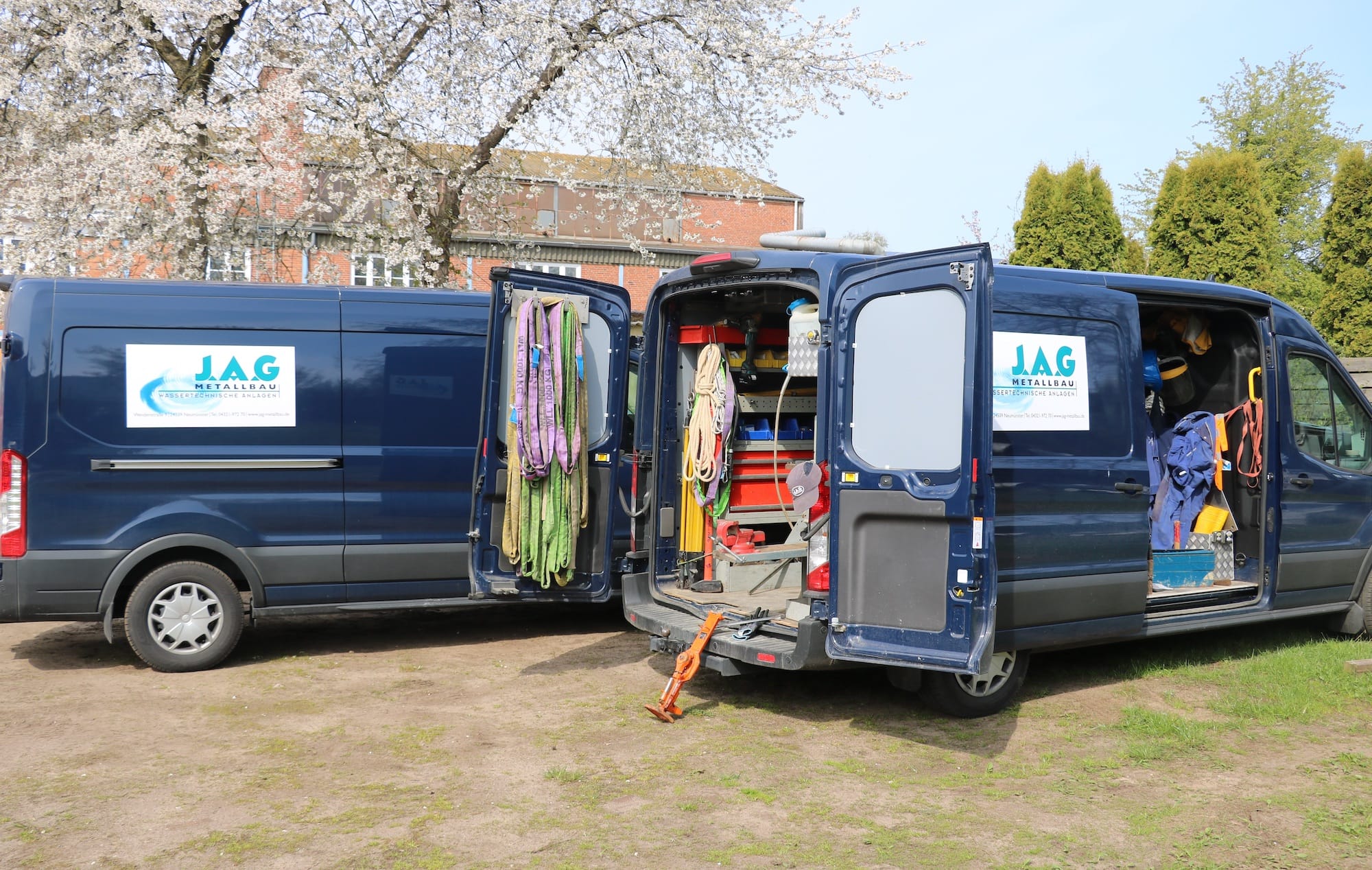 .. Convert your scraper to safe winter operation using rail and gear rack?
.. Upgrade the base scrapers of an existing scraper system?
.. optimise missing extraction systems?
J.A.G. is happy to help!
We will be pleased to develop a design with you.
You can order spare and wearing parts directly from us.
We recommend always keeping important spare and wearing parts in stock. This helps to avoid longer waiting times for a new order.
If you should have any questions, please do not hesitate to contact us.